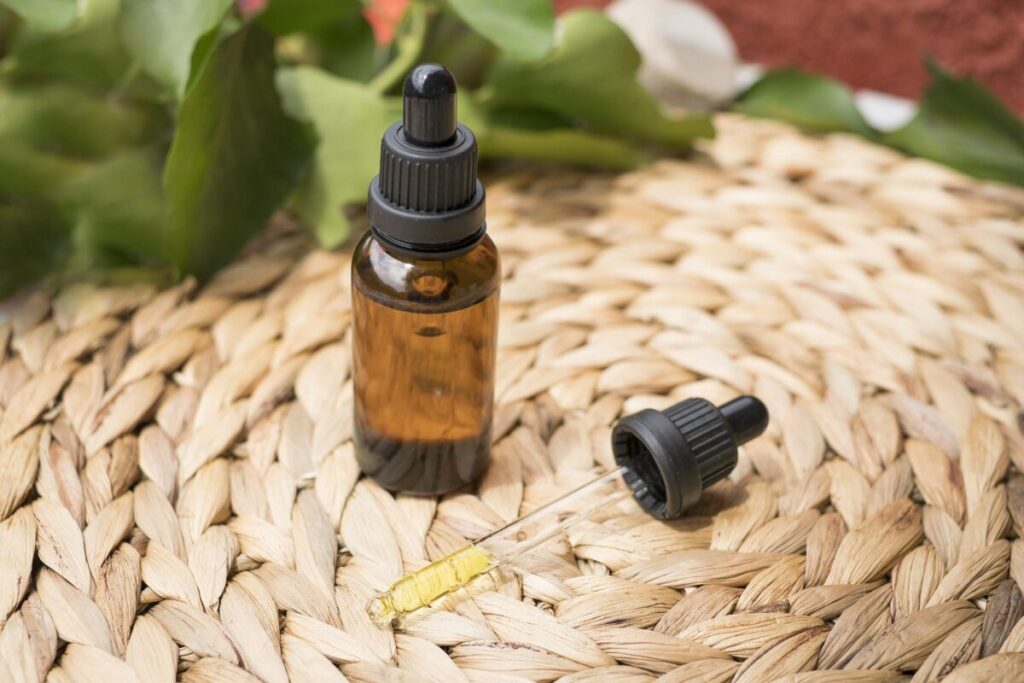 If the year 2020 was a character about an improbable global pandemic, health, and economic crisis, what would it look like to you? Probably something resembling a supervillain in a B-rated movie. Nothing could have prepared the world for the first pandemic we would experience since the Spanish Flu of 1918. Now, many are eager to find natural ways to be healthier. Some may even wonder if CBD products can help fight symptoms of the Coronavirus.
The American business sector (including the medical cannabis industry) is trying to weather the storm right now with the Novel COVID-19 coronavirus outbreak. Consumers who are experiencing disruption to life, employment, and income are looking for any kind of holistic or nutritional asset they can adopt to help reduce their risk of infection.
There are no conclusive science-backed studies or data specific to the effect of cannabis in patients with COVID-19. The scientific community is still learning about the new and never-seen-before viral threats. However, we do know that the cannabinoids in CBD can provide a powerful boost to the immune system and reduce inflammation, which may help patients diagnosed with coronavirus in a number of ways.
What Is CBD Oil and How is it Made?
CBD oil is legalized in 30 states where medical (or recreational) cannabis is regulated for sale to consumers. It is growing in popularity as a natural supplement that can help with insomnia, pain, nausea, and gastrointestinal problems, and much more.
The Food and Drug Administration (FDA) did approve a medication called Epidiolex, which is used to calm muscle spasms for children who have one of two rare forms of juvenile epilepsy. A combination of THC and CBD spray called Sativex is also used globally for the treatment of pain and muscle tremors.
CBD oil is derived from hemp, which has no psychoactive effects (.3% THC). The CO2 method for extraction (supercritical, subcritical, mid-critical) is most commonly used. The compound CO2 acts as a solvent under high pressure and low temperatures. Another method of extraction includes premium grain alcohol or ethanol, which creates a premium quality of CBD oil. However, this method means you will lose some of the beneficial nutrients and plant waxes.
Extra virgin olive oil can also be used to extract CBD oil. This method is very safe and inexpensive and is growing in popularity. This may be also due to the complementary health benefits from olive oil. However, this type of CBD oil or tincture must be refrigerated because it is perishable (unlike other types of CBD).
How Might CBD Oil Help Americans with COVID-19 Coronavirus?
The health and wellness benefits of CBD oil are, in fact, very well known. Many clinical studies have found therapeutic applications for CBD for different health concerns. Here are four possible ways that CBD oil may provide benefits for coronavirus symptom management.
1. CBD Can Help With Pain Relief for COVID-19 Patients
Some patients who have contracted COVID-19 experience severe muscle aches and pains. These are more pronounced than those typically experienced in other respiratory viral or bacterial infections. The system that registers and messages pain symptoms throughout the body is called the endocannabinoid system (ECS).
Each cell has small proteins (receptors) that help receive signals and transmit information throughout the central nervous system (CNS). Scientists who are researching the wellness benefits of CBD suggest that CBD oil directly impacts the ECS system.
In some studies, researches have noted that CBD reduces the amount of glutamate that is released, as well as other inflammatory triggers in the body. Pain relief medications work to suppress inflammation and the COX-1 and COX-2 receptors. This also increases risk factors for gastrointestinal and cardiovascular (heart health) issues. Another recent study suggested that both CBD and THC are twenty times more effective at reducing pain and inflammation compared to NSAIDs and opioid medications.
2. CBD for Anxiety Relief and Symptoms of Depression
We asked a physician if there has been a statistical uptick in cases of severe anxiety and depression, as the COVID-19 health emergency continues. The answer? As many as 70% of our population may fall within the range of mild to moderate anxiety right now, on scales like The Beck Depression Inventory.
Are you currently feeling symptoms of anxiety or possible depression? The Beck Depression Inventory is a self-evaluation (and self-scored) tool that anyone can use as a mental health check-in. Download it and see where you fall on the scale of anxiety and depressive symptoms.
There have been several published clinical studies that talk about the potential for CBD to help manage symptoms of anxiety. The World Health Organization ranks depression as the single largest contributor to disability worldwide, while anxiety disorders like ADHD or GAD are ranked sixth on the list. In these studies, the natural ability for CBD to impact brain receptors for serotonin (mood and behavior regulation) helps relieve low-mood and other symptoms of anxiety-related disorders.
Because CBD oil is not recognized or regulated by the Food and Drug Administration, the products are also not government inspected for quality assurance. There are many CBD oil products available, such as imports, that may contain carcinogenic additives. It is important for patients to look on the label for third-party testing information to ensure that quality control is a top product for the CBD brand you favor.
No Information on The Real Marijuana Shop should be used to diagnose, treat, prevent or cure any disease or condition.